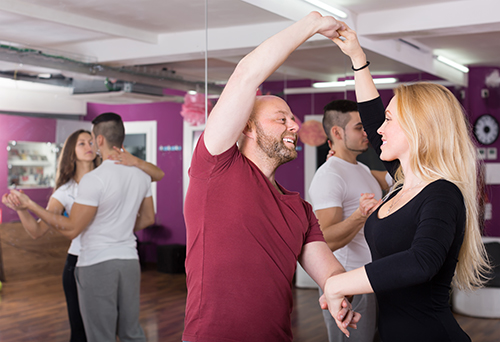 Ballroom dance is a great way to develop your social dancing skills. Florida Dancesport offers private and group lessons as well as practice parties. Our private lessons are one student, or couple, with an instructor. Private lesson is a personalized lesson tailored to your personal needs, as well as dancing experience. You will be able to learn at your own pace as you go through all the elements of ballroom dance.
 Our group lessons are a great way to develop techniques brought up in your lessons, as well as meet and bond with fellow students! They are designed to supplement your private lessons, and and give you a better understanding of ballroom dance.
 Attending our dance parties allows you to practice what you've learn at your private lessons with a variety of partners. You will have the opportunity to dance with other teachers, students, and guests. Our fun, relaxed environment will help you build confidence in yourself, and ease any apprehension you might have about dancing in front of other people.